Manhattan is your gateway.

We specialize in custom and alternate delivery within Manhattan. It's where we've been in business for nearly 70 years. 
In the outer boroughs, on Long Island and elsewhere nationwide, we've created a network of custom and alternate delivery affiliates (local newspaper and TMC carriers) who offer the same reliability and cost savings. 
We'll work with your requirements to build and manage an efficient & cost-effective solution for you.
Nearly 100% penetration
In Manhattan, we're able to deliver nearly all of residential and business addresses. Expect at least 95% of your existing subscriber galleys and even prospects lists to match to our routes.  Typically, the only exceptions are P.O. boxes. 
Conversion from USPS to alternate delivery is simple
Relax because the conversion from USPS to alternate delivery is simple. We'll walk you through the process and we're already working with leading service bureaus, including CDS Global, Palm Coast Data and Time Circulation Systems.
Custom solutions designed to meet your needs & budget
Need trucking, warehousing, fulfillment or product pick-n-pack?  We can help. Our Logistics division makes daily line hauls from Montreal to Virginia.  We can pickup at your printer and deliver to your final destinations.  We'll customize to meet all of your needs. 
Our affiliates deliver the same reliable service elsewhere.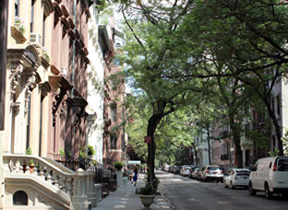 Need deliveries in Washington, DC? Boston? Philadelphia? Miami? Chicago? Los Angeles? Dallas? San Francisco? Or elsewhere? That's no problem.
Our affiliates are contracted to provide the same great service and deliver comparable cost savings and we'll oversee it all for your convenience.
We specialize in Manhattan and manage a network of affiliates nationwide. Learn more.