Custom distribution solutions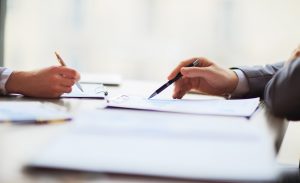 It's all about designing services to meet your specs, schedule and budget. Use us to deliver subscriber, VIP, specialty retailer or amenity copies or to sync delivery with multi-channel marketing efforts. 
However you use our custom distribution or alternate delivery solutions, know that you've selected the proven and cost-effective alternative to the USPS, overnight carriers, couriers and or messengers. Custom distribution gives you confidence and maximum control. Better yet, it saves you money and lets you devote your time and precious resources to other endeavors. Alternate delivery frees you from the USPS's threats of diminished services and postage increases and from the headaches of pre-mail prep.
Choose from this list of services:
Subscriber copy deliveries

Hand delivery of VIP & media copies

Specialty merchant & amenity copy deliveries

Mail room & lobby drops

Rack merchandising for periodicals

Vending machine & street sales

Wholesaler deliveries

Air, rail & bus terminal deliveries

Service to retailers located in and near Subway stations

Sampling via brand ambassadors

Hawker & street sales

Hand-to-hand sampling at Fashion Weeks, conventions, street fairs, festivals and & sporting events

Transportation logistics

Warehousing & fulfillment services

Pick-n-pack

Customer Care
Or call us to discuss your specific requirements. We'll create a solution specifically designed to meet your needs, budget and schedule.  And remember, we require minimal pre-distribution prep and can pick up at your printer so it's easy to get started.
Get a quote or call us at 718-706-2315.